Elon Musk's brain-implant company, Neuralink, has finally obtained regulatory approval from the US Food and Drug Administration (FDA) to conduct its first clinical trial involving human participants.
Despite past rejections, this significant milestone raises concerns regarding Musk's controversial track record and ethical considerations.
Therefore, Neuralink's approval for human testing surprised many, considering the unorthodox leadership style of Elon Musk and his inclination to fast-paced technological advancements.
"Is he going to see a brain implant device as something that requires not just extra regulation, but also ethical consideration? Or will he just treat this like another gadget?," Laura Cabrera, a neuroethicist at Penn State's Rock Ethics Institute said.
Neuralink's Innovative Brain-Computer Interface
Neuralink introduced the Link, a brain-computer interface (BCI) consisting of an electrode-laden computer chip that is surgically implanted into the brain's surface.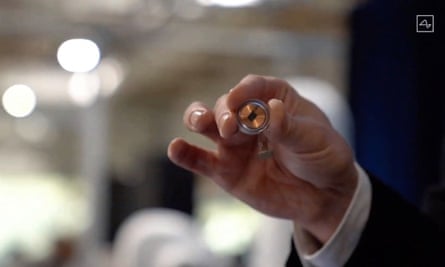 This revolutionary design utilizes unique electrode technology, capturing experts' attention. Musk envisions the Link as a versatile device capable of treating various conditions, including blindness, paralysis, and depression.
Ultimately, he aims to develop a "general population device" connecting human minds directly to supercomputers.
Animal Testing and Lack of Transparency
Neuralink has conducted preliminary tests on animals, showcasing a monkey playing video games and typing telepathically. However, the details of the upcoming human clinical trial, including its scope, focus, and design, remain unclear.
Neuralink's website indicates their interest in participants with specific conditions, but the company has not responded to requests for further information.
We are excited to share that we have received the FDA's approval to launch our first-in-human clinical study!

This is the result of incredible work by the Neuralink team in close collaboration with the FDA and represents an important first step that will one day allow our…

— Neuralink (@neuralink) May 25, 2023
However, as a private company, Neuralink is not obligated to disclose its regulatory interactions or FDA application details to the public or investors.
Previous Rejections and Safety Concerns
Notably, Neuralink faced initial rejection from the FDA for clinical trials in 2022 due to numerous deficiencies. Safety concerns centered around the device's lithium battery, potential overheating, the risk of wire migration in the brain, and the irreversible damage caused by the device's removal.
Although it is unclear how these concerns were addressed, the FDA emphasizes its commitment to rigorous evaluation and animal welfare.
Apart from FDA scrutiny, Neuralink has faced investigations into its testing practices and allegations of animal cruelty. The company reportedly killed over 1,500 animals during experiments, raising concerns about the mortality rate due to Musk's demanding timeline and alleged mistakes.
Former employees have described certain experiments as "hack jobs" and highlighted concerns about data reliability.
Conflicts of Interest and Privacy Considerations
Neuralink's handling of user data and potential conflicts of interest have also raised ethical concerns.
Musk's previous mishandling of user data at Twitter prompts questions about the company's ability to handle the sensitive data extracted from clinical trial participants.
Privacy protections and the responsible use of brain data are essential aspects that Neuralink must address transparently.
Conclusion
While Neuralink's FDA approval for a first-in-human clinical study is a significant step, experts believe there is a long road ahead before the product becomes available to the general public.
Multiple rounds of trials, ensuring safety and efficacy, are necessary before seeking commercial approval.
Despite the hype surrounding Neuralink's marketing, experts urge caution, emphasizing the complexity of treating specific medical conditions and the need to prioritize the dignity and well-being of potential beneficiaries.