1. Bored Ape Yacht Club
Last week's ranking: No. 1
BAYC holds the crown this week. Despite the current market trend and Yuga Labs' upcoming class action lawsuit for BAYC, they are still on top of our ranks due to their high sales and transaction volume. The collection proves they are to be considered one of the strong pillars of the NFT space today.
Yuga Labs also sent a reminder to the community regarding security, as attacks NFT communities became prominent in the past weeks.
Our security team has been tracking a persistent threat group that targets the NFT community. We believe that they may soon be launching a coordinated attack targeting multiple communities via compromised social media accounts. Please be vigilant and stay safe.

— Yuga Labs (@yugalabs) July 18, 2022
2. CryptoPunks
Last week's ranking: No. 6
CryptoPunks is the highest climber in our ranking this week. The OG NFT collection prices are on the rise after a pair of multi-million dollar sales, with the entry-level cost surpassing $100,000 once again.
Will we see the Punks taking the top spot back this year?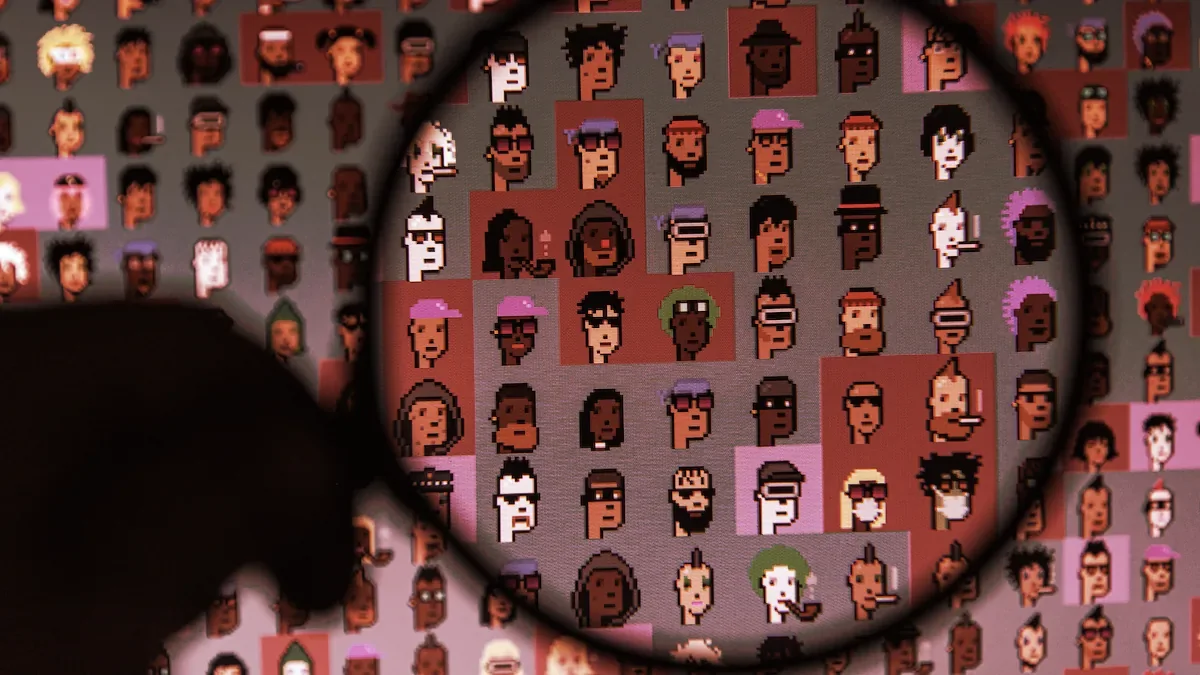 3. Mutant Ape Yacht Club
Last week's ranking: No. 2
Mutant Apes took a step down in the ranks, but has been keeping a healthy floor during the swings of cryptocurrencies in the past days. The hype of the Otherside continues and this causes the non-stop sales and trade transactions of mutant serum-injected apes. Holders and NFT fans expect new and exciting announcements and updates regarding the Otherside from Yuga Labs soon.
4. Moonbirds
Last week's ranking: No. 3
Moonbirds exits the top 3 spot this week but shares a good news as they reveal an airdrop collection for nested Moonbirds called the Moonbirds Oddities. Even unable to climb in our ranks, this reveal boosted their sales volume and transactions. The PROOF Collective collection also congratulated and rewarded the holders that reached their Silver Nest.
Congrats to all the Moonbirds who reached their Silver Nest! This tier reward features a @cotopaxi hip pack (colors will be random, a fun feature of the brand), @SockClub socks, and two pins, commemorating bronze and silver nests. Next up, Gold Nest in 90 days! pic.twitter.com/r2fLynJKiC

— Moonbirds (🦉, 🥃) (@moonbirds) July 23, 2022
5. Doodles
Last week's ranking: No. 4
Even after being overtaken by the Punks, Burnt Toast's Doodles stand in the top 5 and continue to win hearts of the NFT community. Burnt Toast and Doodles share some beautiful artwork on their pages to excite the NFT space on the things to come with Doodles 2.
canon pic.twitter.com/urBpe0R5j3

— doodles (@doodles) July 24, 2022
The Doodles assets collection Dooplicator also hold a strong floor price above 1 ETH.
Our top 6 to 10 this week:
6. RTFKT CloneX
Last week's ranking: No. 5
7. Azuki
Last week's ranking: No. 7
8. Meebits
Last week's ranking: No. 9
9. Cool Cats
Last week's ranking: No. 8
10. World of Women
Last week's ranking: No. 10
Who do you think will rise in the rankings next week? Tune in to our power rankings and follow The Mega Maxi on social media for more crypto and NFT news and content.