Would you believe me if I said that a random NFT project with 9k followers on Twitter managed to sell out all of their 20k NFTs?
Not to mention during a bear market?
That sounds absurd, but that was true! Nakamigos managed to sell out its 20k NFTs and is now one of the most popular collections in OpenSea.
As a result, many speculations arise, including the claim that this project is another project by Larva Labs, which is the company behind CryptoPunks.
Here's everything you're missing out on:
THE ALPHA ABOUT NAKAMIGOS NFTs
Nakamigos' NFT project comprises 20,000 pixelated NFT characters minted on the Ethereum blockchain.
At the time of this writing, which is only 5 days after its launch, the project already has 4,100 ETH in traded volume and a floor price of 0.219 ETH.
The project was minted using a Dutch auction from 1 ETH to 0.01 ETH. However, many were able to mint it for 0.011 ETH (1,035 pesos).
If you're one of those lucky folks, that's approximately a profit of 0.2 ETH (18,700 pesos).
Public Mint is TODAY!

Date: Thu 3/23/23
Time: 12pm est
Price: Dutch auction from 1Ξ to 0.01Ξ
Who: Anyone can mint
Where: https://t.co/4SyycWR88u

— Nakamigos (@Nakamigos) March 23, 2023
As a result of these amazing numbers, the project quickly became the main topic of Twitter and Discord conversations.
But several of them came in with FUDs.
SPECULATIONS TOWARDS THE PROJECT
Some collectors believe there's an ongoing connection between Nakamigos NFT and Larva Labs. 
Let me be first, right or wrong, to state publicly that I believe there is a connection between Nakamigos and Larva Labs.

Do with that information as you will. NFA. WAGMI.

— AN°N (@ANoNakamoto) March 24, 2023
This speculation is because of these three main reasons:
Similar Artwork Aesthetics

Same IP for Yuga Labs' CryptoPunks

HiFo Labs' NFT Involvement Timeframe
For context, Larva Labs is the creator of blue-chip NFT projects – CryptoPunks and Meebits.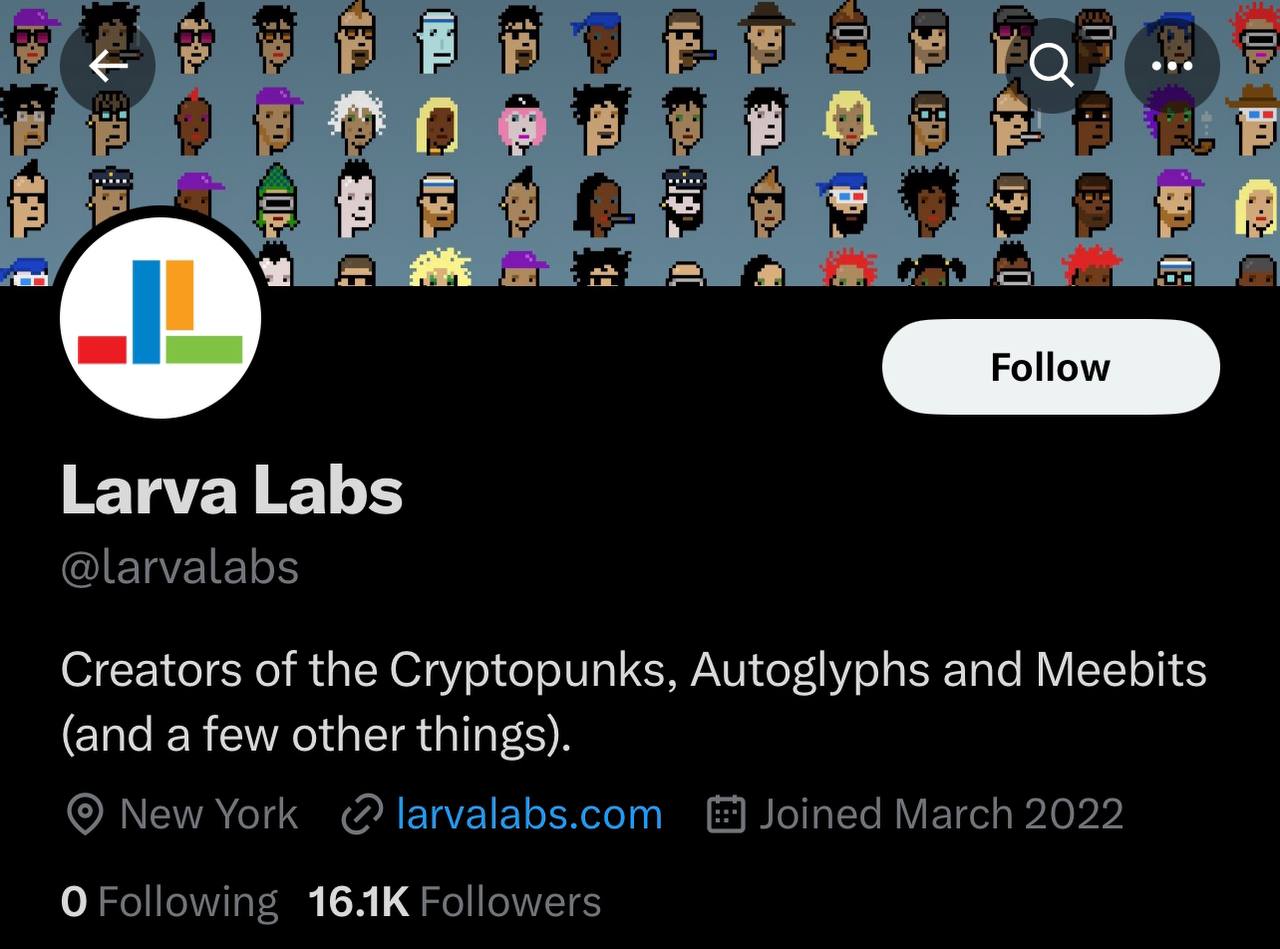 And given that Nakamigos provides the same features as CryptoPunks, investors are slowly connecting the dots to arrive at a relevant conclusion about Larva Labs' involvement in the project. 
IN-DEPTH DETAILS ABOUT THE SPECULATION 
These speculations might be possible and should be noted, especially by investors yet to join. 
For awareness, here's a breakdown that further explains the claims that support the reasons for its speculation. 
Similar Artwork Aesthetics
To give a background, Larva Labs is the studio behind CryptoPunks – a notable pixel-inspired project that drove NFTs into exposure. 
If taken considerably, CryptoPunks' 24×24 pixel art images show exact depictions with Nakamigos NFTs.
Because of this, some investors believe that the studio behind CryptoPunks was also the creator of Nakamigos. 
Same IP for Yuga Labs' CryptoPunks 
According to the project's website, Nakamigos holders have the same commercial rights as Yuga Labs for CryptoPunks. 
This raises many questions as to why Yuga Labs were mentioned in the project without further information about their connection, which leads to more speculations.
 HiFo Labs NFT Involvement Timeframe
The information on HiFo Labs' website makes it clear that their team has been working on NFT projects since at least 2017, which is when CryptoPunks was released.
That's why the speculation that the two projects became even stronger grew. Just a coincidence? Maybe. But you'll never know.
COLLECTORS' INSIGHTS 
Despite the ongoing speculation about the project, not all people were convinced of its supporting premises. 
Some investors suspect that the speculation is an attempt for influencers to pump the project and eventually make a rug. 
"Woke up to my timeline shilling the shit out of nakamigos, mfers even trying to claim its something to do with larva labs 🤣🤣🤣. People will literally say anything to pump their bags." A community member said in a tweet.
While few also believe that the claims are nonsense and that degens should disregard these cases. 
I'm sorry, but why would anyone believe that Larva Labs are behind Nakamigos?

What is the incentive for Larva Labs to get back into web3 after selling their projects to Yuga? In the off-chance that it were them, why would they not put their name behind it? Be careful, degens.

— cringelord.og 🦉 (@AdamZiz) March 24, 2023
CONCLUSION 
As of right now, these speculations remain speculations and should not be taken as facts.
Nonetheless, take this article as a reminder to evaluate information first and DYOR about a project before investing.
Be smart, and don't let FOMO eat you whole. With that being said, what do you think about this update?
---
Editors' Note: The Mega Maxi's articles and its external content are not financial advice. Always DYOR.