Polygon has been making some big moves lately, and it doesn't intend to stop.
Just recently, the blockchain closed a partnership with financial companies Neobank Hi and Mastercard.
Besides that, it also made a deal with YOOts, a notable Solana NFT project, which made the project switch to Polygon.
Now, South Korea's fifth-largest conglomerate, Lotte Group, has also announced a partnership with the blockchain.
THE ALPHA 
Lotte Group, South Korea's fifth largest company, partnered with Polygon to scale its NFT project onto the global market.
This became official after Lotte's marketing and NFT hub, Daehong Communications, confirmed it on Monday. 
Huge! Congratulations team! 🔥💪

— hashport (@HashportNetwork) February 28, 2023
ABOUT THE PARTNERSHIP
Through their partnership, Lotte aims to expand its NFT projects and increase its global demand on the blockchain.
To achieve this, the company plans to create a new, effective NFT business model with the support of Polygon.
This way, it can improve Lotte's current operations and help them become a competitive player in Web3.
"Polygon and Daehong are [now] technical partners and counterparties that provide marketing support as needed,". The actual operation of the [BellyGom] NFT project will not be run by the Polygon Foundation, but existing NFTs will be migrated to Polygon." a Polygon spokesperson told Forkast via direct message, outlining the partnership.
MORE DETAILS ABOUT LOTTE x POLYGON
The partnership will start by rebranding BellyGom NFTs or Lotte Homeshopping's PFP collection around a pink bear character collection.
Moreover, the project was first released on the Klaytn network in August 2022, which gives holders several perks and benefits.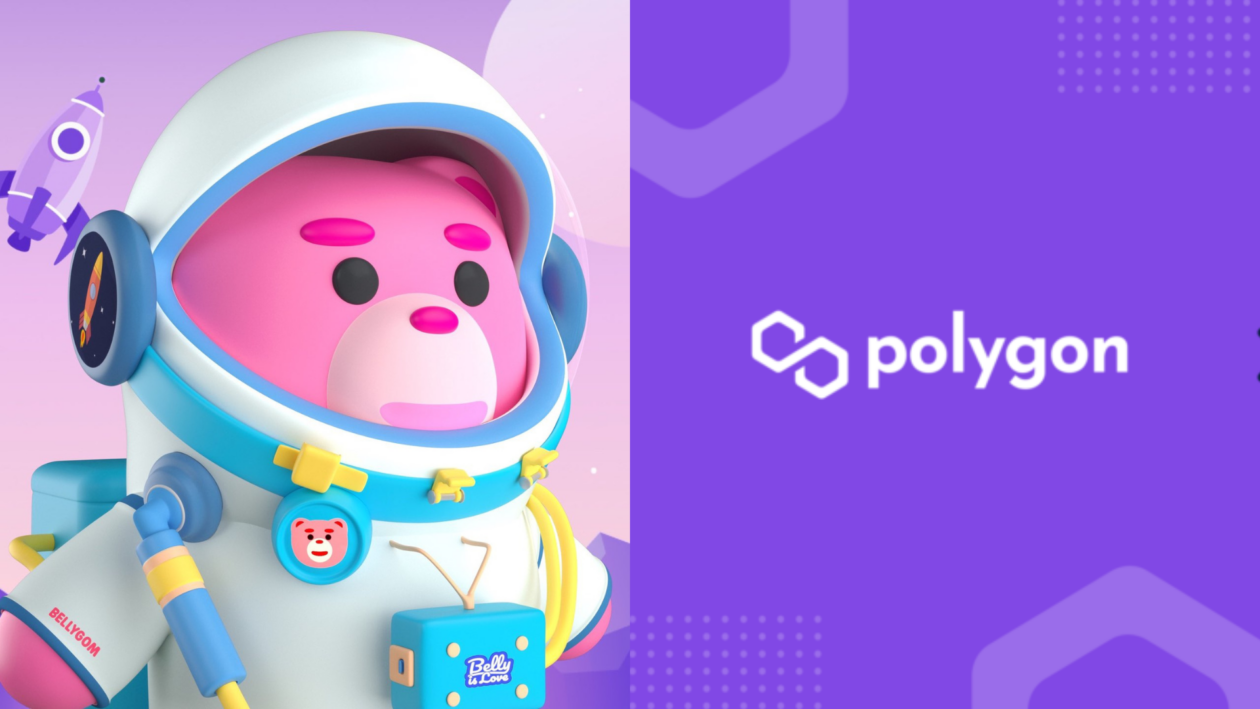 These include hotel vouchers, discount coupons, and other amenities related to Lotte's products and services that they can offer.
The rebranded collection will be known as "BellyGom NFT Season 2," according to a press release from Daehong. As confirmed by a Daehong spokesperson, the company is still working on the project and has not set a release date for the collection.
ABOUT LOTTE AND ITS INTEREST IN NFTS
Lotte Group is a large conglomerate in South Korea focusing on manufacturing operations, hotels, and e-commerce.
Since the widespread bloom of NFTs, the company has been actively growing its NFT business by partnering with other companies before Polygon.
Their investment in a blockchain company last July, Blocko, shows a notable example of their previous collaborations toward NFT adoption. 
And as a frontrunner outside of Web3, Lotte sees the potential in digital projects on how they can contribute to the company financially and in terms of worldwide connections.
It's great to see such a large and influential company like Lotte Group recognizing the potential of NFTs and working with a leading blockchain platform like Polygon to drive innovation and growth in this area.

— CryptoPerformance Group | CPCoin | CP BANQ (@CryptoPerforma1) February 27, 2023
CONCLUSION
Polygon has made massive positive decisions lately as it partnered with global brands such as Starbucks, Adidas, and Prada. 
Not to mention that it even already sold thousands of its Starbucks NFTs in the market.
With its current developments, does this mark a new uptrend age for the blockchain? What do you think about it?