Have you heard about Pepe meme coin? If so, you might have seen its value invading the Twitter space by storm recently.
In fact, a well-known Web3 contributor just made millions of dollars by only holding $pepe while it was early! 
And let me guess, you also want to become that person. Although it's possible, it's highly risky, especially for fainted people.
So for your awareness, we've made a guide on how this overall one-time hit wonder system works. Let's dive in! 
WHAT IS A MEME COIN?
Meme coins are cryptocurrencies like Ethereum or Bitcoin but are solely inspired by viral memes supported by entertaining influencers. 
So, instead of having actual utility for the blockchain, these cryptocurrencies are basically born out for fun. 
While meme coins may be "fun", these are high-risk investments that may hold no intrinsic value and may contain hidden agendas set by the creators involved in these coins, which can make you lose your money.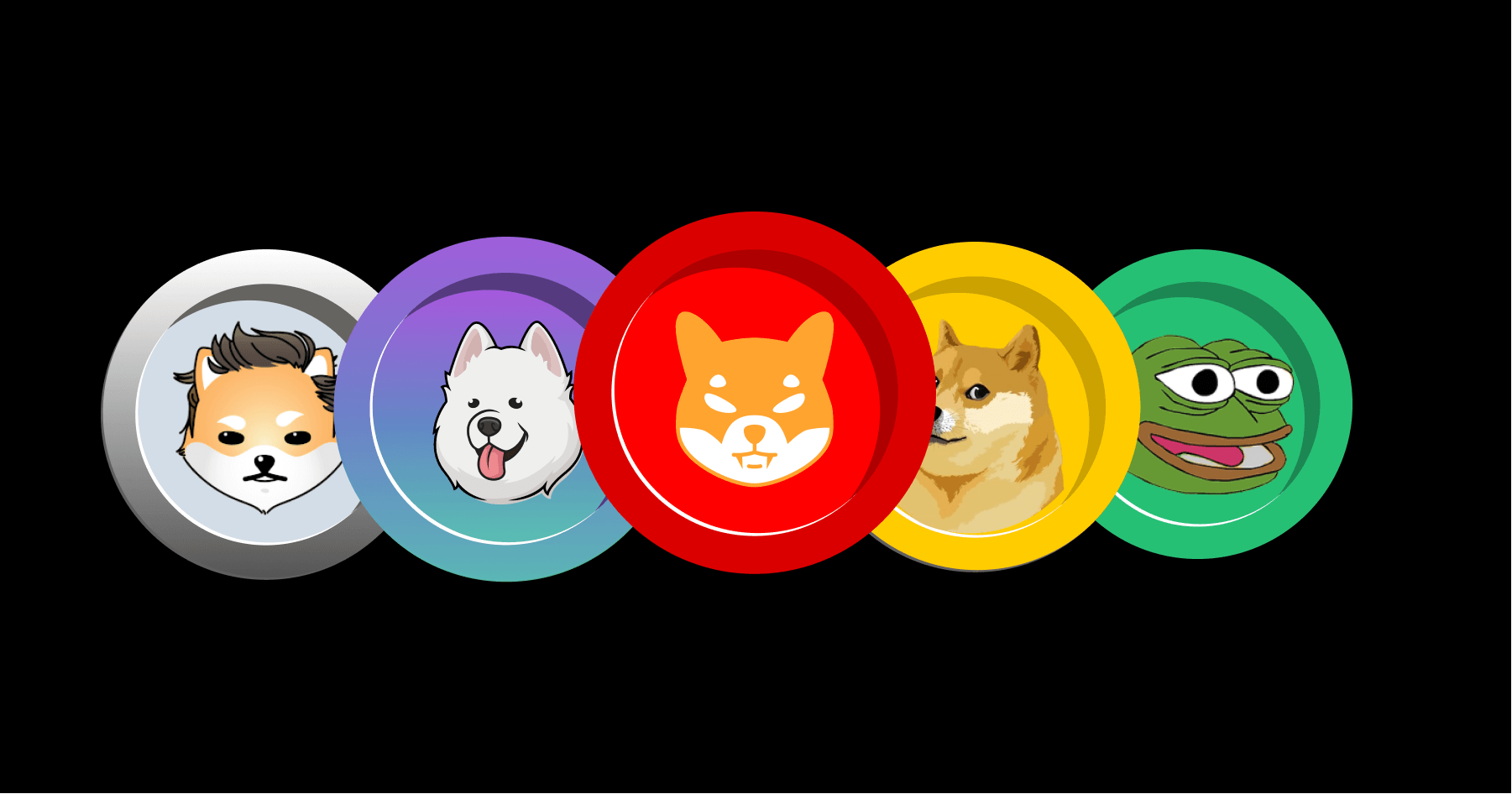 THE HISTORY OF MEME COINS
Ever since prominent crypto influencers began engaging in the space, memes have become one of the leading trends. 
In such a way that they became the DNA and culture of Web3, which further drove the ecosystem's rising success. 
Therefore, many cryptocurrencies got bullish when a well-known person hints about them through memes. Take dogecoin for example, its price increased every time Elon Musk tweets a meme about it before.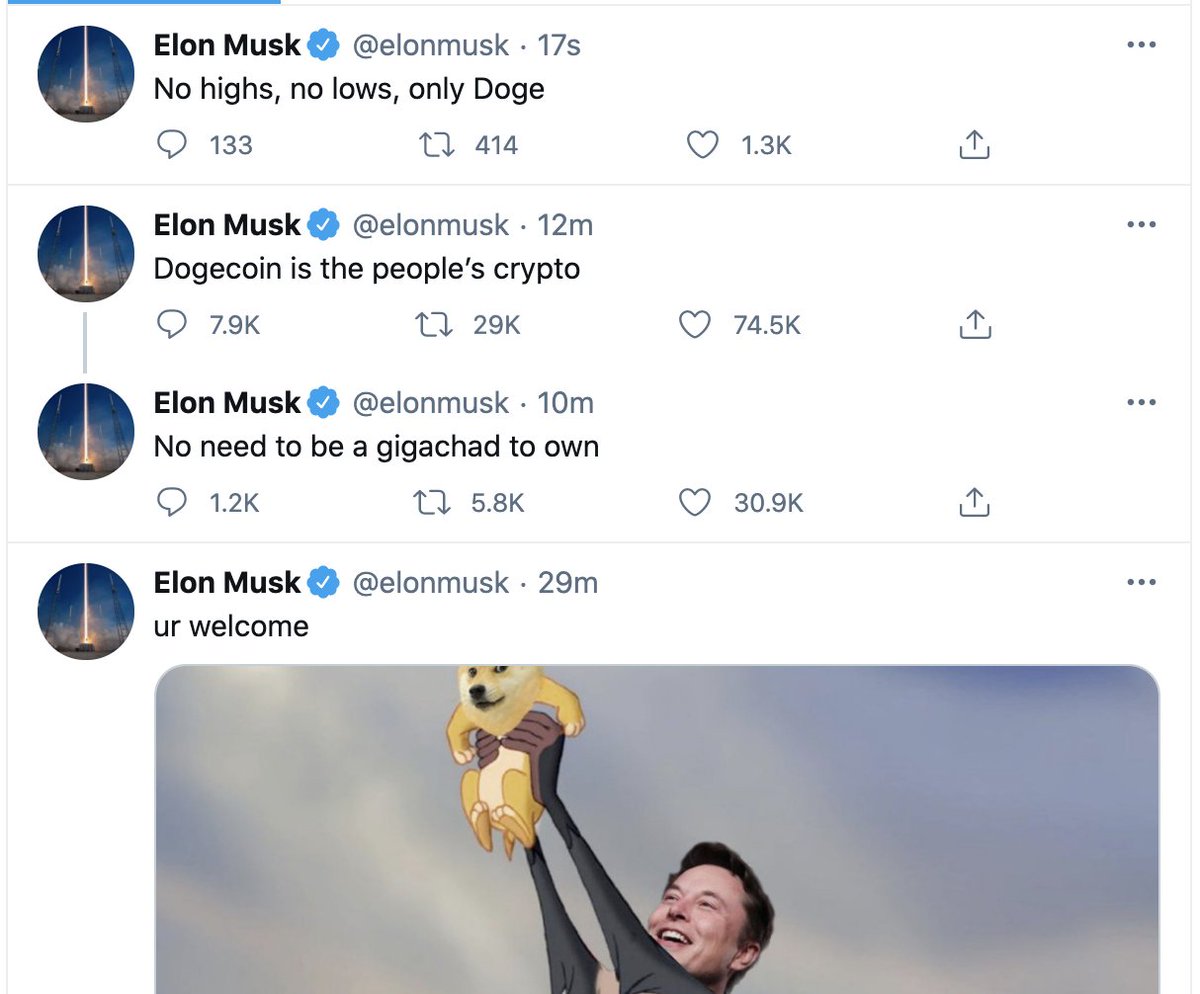 As a matter of fact, dogecoin hit an all-time high when Elon Musk attended SNL on May 8, 2023. 
Just came up on my memories. A year ago today Elon Musk was talking about Doge on SNL @elonmusk pic.twitter.com/wizsyvXrgW

— biskuitss (@biskuits5) May 8, 2023
Now, let me introduce to you the…
DRAWBACKS OF MEME COINS
Investing in these coins can be your ticket to sweet retirement but also your highway to poverty.
And these risks may accelerate your way of going with the latter if you don't consider them, which include: 
1. Price Instability 
Meme coins are volatile and can rapidly and unpredictably fluctuate its price at any time.
It depends on whether the coin recently received its awaited hype or the founders are already starting a rug pull. 
Therefore, it's not ideal to hold these coins long term, since they also don't have helpful utility besides funny trends.
2. Large Token Supply
Unlike Bitcoin, which is capped at 21 million tokens, meme coins often have large amounts of supply. 
Because of this, its value will eventually decrease over time due to inflation, less exclusivity of ownership, and low demand. 
3. High Possibility of a Scam
Creating a cryptocurrency coin is not that difficult, and anyone can do it, given the current improvement in technology. 
In fact, a Web3 enthusiast shared a video on Twitter on how to create a token for only under 27 seconds. 
This seems scary because anyone can make a meme coin, hype it up, and eventually pull out the funds in that token. 
4. They Die
Yes, meme coins do not usually last long. They don't have actual utility, meaning they're useless in the blockchain unless used for fun.
So, if you plan to invest in them, ensure you get in early and try to profit as much as possible before they die. 
Aside from their downsides, let's also discuss their pros.
BENEFITS OF INVESTING IN A MEME COIN 
Despite the red flags, investing in these coins could serve your interests depending on your luck and risk tolerance. 
In having them in your portfolio, you get to: 
1. Learn about the blockchain in a fun way
We all know that fun always drives us to learn actively, which could be an opportunity for someone to understand. 
We never know; you'll get a lesson or two soon, especially when the coin is already dying or you're about to get rugged.
2. High Profit
Since meme coins don't have utility, you can invest a tiny part of your budget, hoping it could skyrocket for large profits. 
But make sure only to invest what you can afford to lose to avoid getting rugged or broke. 
3. Have potential participation in an active investing and trading community
Whales are active during meme season, and having them as part of your connections is vital if you intend to make a fortune. 
So once you invest, make sure to maximize your opportunities of being a part of that fun community. 
THINGS TO TAKE NOTE 
Getting back earlier, you may wonder how that person did it. As you've observed, Meme season is back. 
And following its recent revival, tons of scams and pump-and-dump schemes came back. 
It just timed that the person got in early, or maybe he was a part of the team behind the meme coin, who knows. 
Just make sure to DYOR and correct your timing first before investing in a meme coin. 
Because there are only two possibilities, you will either have a lifetime win or become their exit liquidity. 
---
Editors' Note: The Mega Maxi's articles and its external content are not financial advice. Always DYOR.