Discover the captivating world of Agatha, a 22-year-old Filipino freelance artist and architecture student.
From her passion for fantasy to overcoming self-doubt, Agatha's artistic journey is an inspiring tale of creativity, resilience, and finding her unique identity.
The Architectural Dreams that Fuel Artistic Expression
Agatha's background as an architecture student has had a profound influence on her art. She believes that mastering art is a stepping stone toward achieving her dream job.
It was through this pursuit that she stumbled upon the NFT space, thanks to the encouragement of a Filipino developer.
Curious about the community and its potential, she jumped in. This journey gave her newfound freedom and a platform to express her creativity.
Empowering Identity and Conveying Messages through Art
Agatha's art is deeply rooted in themes of fantasy and female empowerment. Through her semi-realistic portrayals of ethereal beings like elves, fairies, and mermaids, she not only explores her own love for the genre but also finds a sense of identity and uniqueness within the artistic space.
It is through these elements of fantasy that she found her own distinct identity as an artist. Besides that, by showcasing these elements, Agatha aims to inspire others to embrace their passions and express their true selves.
Queen of Spades: Agatha's Favorite Creation
Among her impressive portfolio of NFT art, Agatha holds a special fondness for her piece titled "Queen of Spades."
The illustration radiates a gentle and refreshing character, evoking a feeling of calmness and hope.
The artwork represents the epitome of Agatha's artistic vision and showcases her consistent goal of portraying, empowering and uplifting women in her work.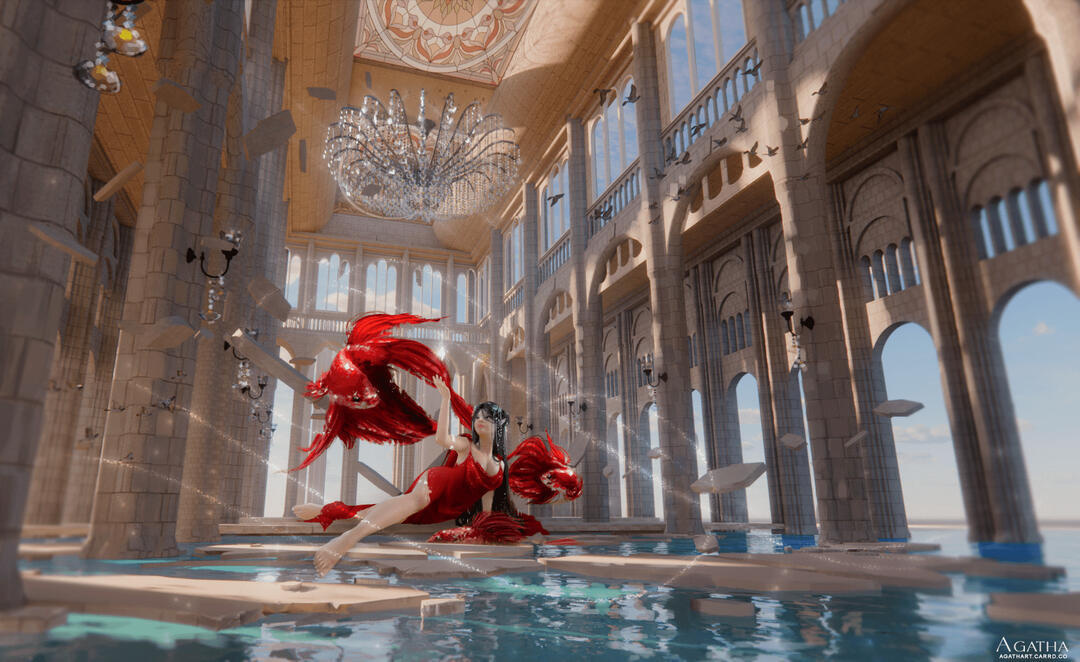 Influences, Inspirations and Challenges
Agatha draws inspiration from notable artists such as Ross Draws and Trung Bui, who share her passion for semi-realism and the depiction of fantasy and female characters.
Their artistic journeys have had a profound impact on Agatha's own creative vision, fueling her desire to continue exploring new horizons within her art.
Moreover, like many artists, Agatha has faced self-doubt and fear of failure throughout her career. However, she recognizes that fear can be a powerful motivator, a sign that one is about to embark on something significant.
Despite her anxiety, Agatha's determination to succeed and build a better future for herself drives her to push past her fears and embrace her talent. Her advice to aspiring artists hesitant to enter the NFT art space is to acknowledge fear, but also recognize it as a catalyst for personal growth and transformative experiences.
"Fear should be acknowledged at all times; it means you are about to do something big. Fear is an indication that you're about to take a step that might change your life significantly. If you remember that, fear can actually push you forward instead of pulling you out of your game," Agatha explained.
Connecting With The Local Art Community
For aspiring artists looking to connect with fellow creatives in the NFT space, Agatha recommends three vibrant local art communities in the Philippines.
The Aswang Tribe, known for its support of artists and preservation of culture, provides a strong and inclusive community.
"The community will endlessly support you if you're an artist, that's for sure. I have been to different communities and this one is just exceptional," Agatha added.
The Filipino Artist Guild, a DAO community on the NEAR Protocol blockchain, offers opportunities for contests, workshops, and networking.
Lastly, CryptoArtPH serves as a valuable resource for Filipino artists, providing guidance and mentorship to help newcomers navigate the NFT art scene.
Proudest Accomplishments and Future Aspirations
Agata's proudest accomplishment so far has been successfully launching her own 1/1 collection titled "Archetype Playing Cards: The Coming." This milestone not only allowed her to establish her unique artistic identity but also provided clarity on her artistic direction and purpose.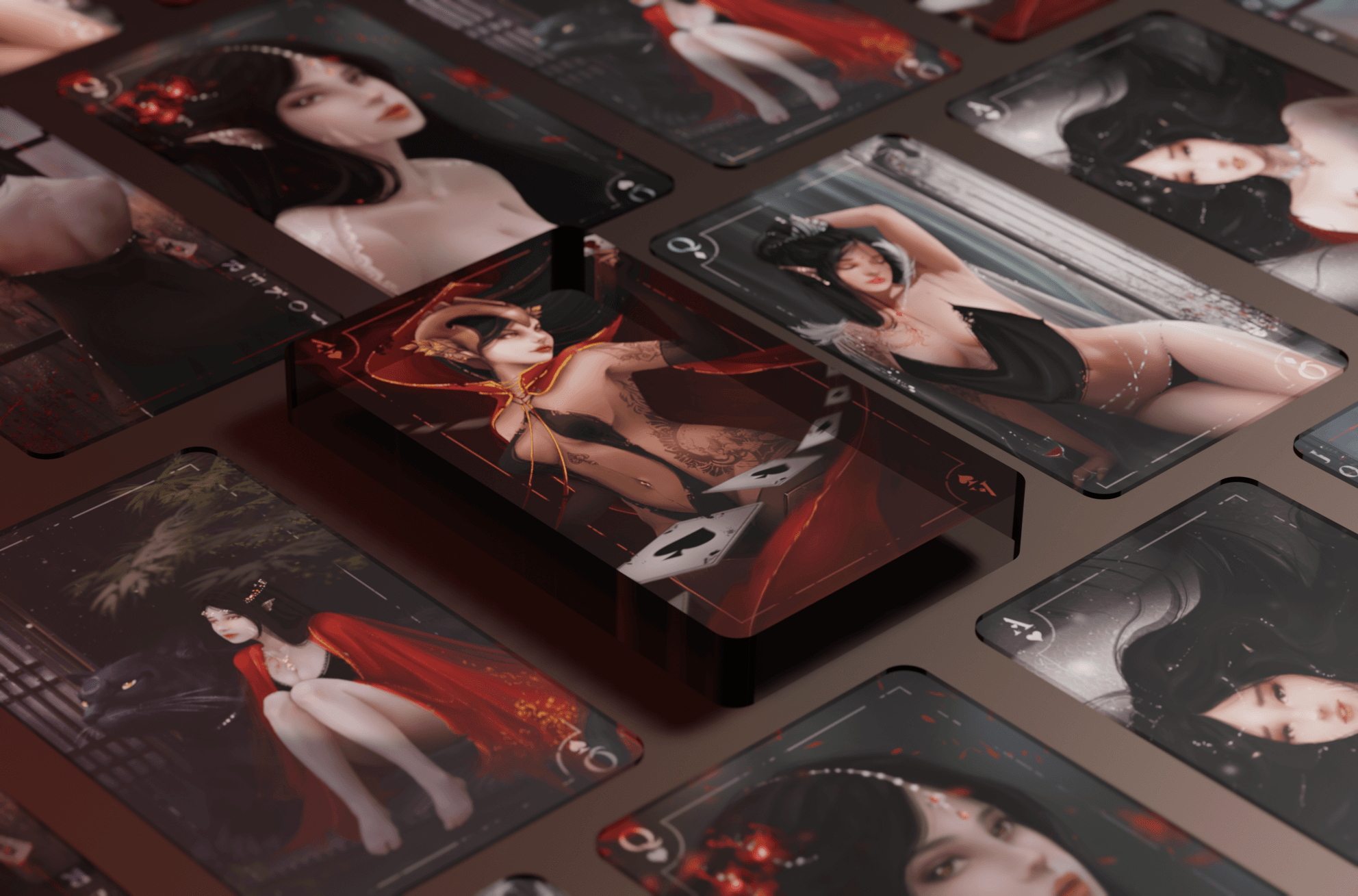 Looking ahead, Agata aims to focus on steady creation, producing as much art as possible, and building her brand both locally and internationally. Her aspirations include becoming recognized across different artistic spaces and contributing to the growth and visibility of the local NFT art scene in the Philippines.
In Conclusion
In conclusion, Agatha's artistic journey, deeply rooted in her background and aspirations as an architect, has led her on a remarkable exploration of self-expression.
Through the world of NFTs, she has found her own dimension to thrive and showcase her creativity. Her semi-realistic art style, infused with elements of fantasy and female empowerment, reflects her own identity and serves as a source of inspiration for others.
As Agatha's odyssey continues, she remains committed to refining her craft, contributing to the growth of the local NFT art scene, and leaving an indelible mark on the global artistic landscape.